NEW 'MEMPHIS MOVES' CAMPAIGN TO PROMOTE REGION TO THE WORLD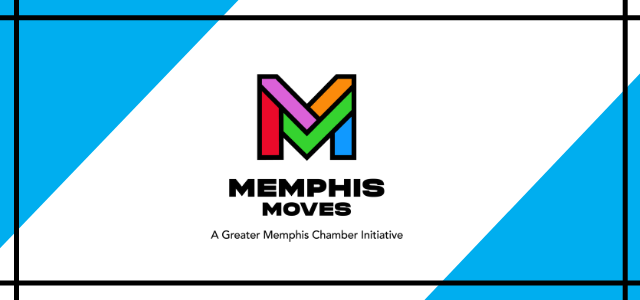 MEMPHIS, Tenn. (Wednesday, Oct. 13, 2021) – The Greater Memphis Chamber's Center for Economic Competitiveness today launches its first initiative, Memphis Moves, at the Autonomous Robots and Logistics Conference at the Renasant Convention Center in Memphis. The national marketing campaign will highlight some of the many reasons companies are choosing to join the regional movement that is Memphis — including that the region is No. 1 for diversity in its growing technology workforce.
The campaign — which lives online at MemphisMoves.com and uses the social media hashtag #JoinTheMovement — will include digital ads and a booth at the three-day robotics conference.
"Our message is simple: if you care about making a difference, then come Memphis," said Beverly Robertson, president and CEO of the Greater Memphis Chamber. "Companies say they want diversity, so why not come to the region with one of the most diverse technology-based workforces in the nation? And if you prize innovation, we have a long history of being a hotbed of changemakers and new ideas that disrupt the status quo. This campaign is meant to tell the world what Memphis is about and to ask companies to walk their talk by joining our movement."
In addition to the robotics conference, Memphis Moves will target key U.S. markets and industries through digital ads and a social media blitz that feature a diverse cast of Memphians, including Rick Shadyac, CEO of ALSAC, the fundraising arm of St. Jude Children's Research Hospital; Phillip Ashley, founder of Phillip Ashley Chocolate; Boo Mitchell, owner of Royal Studio; and Renata Henderson and Bartholomew Jones, the husband-wife team behind Black-owned coffee manufacturer Cxffee Black.
"We made a strategic decision that this campaign has to scream 'Memphis,'" said Apryl Childs-Potter, executive director of the Center for Economic Competitiveness and chief marketing officer of the Greater Memphis Chamber. "It has to feel like our city and the people who live in it. We are proud of who we are and what we have to offer and now is our time to share that message with the world."
The Greater Memphis Chamber launched the Center for Economic Competitiveness on Sept. 30 to leverage data to craft the strategies that will make the region more competitive compared to its peers. Memphis Moves, which was based on the data distilled in the Center's MemMeasures report, is the first initiative of the Center and is a key strategy as the Chamber works to add 50,000 new jobs across the region by 2030, on top of the jobs Memphis is already projected to add during that period.
"Whether it's Ford making its single largest investment ever in electric vehicles, or St. Jude sending a former patient to space, or FedEx reinventing deliveries, or Elvis defining rock and roll, Memphis has played a pivotal role in changing the world," said Ted Townsend, chief economic development officer of the Greater Memphis Chamber. "We're known for innovations in industries from health care and agriculture to manufacturing, and we're still generating ideas that are changing our world today."
About the Greater Memphis Chamber: The Greater Memphis Chamber is a private, member-driven nonprofit that serves as the lead economic development organization and the "Voice of Business" for Memphis and Shelby County, Tennessee. The Chamber aims to bring prosperity to all by attracting and retaining jobs and investment to the region, advocating for public policies that promote growth, and providing the resources, information and programming to help its members thrive. Founded in 1838, the Chamber is one of Memphis' oldest institutions with about 1,500 members today, including many of the region's largest employers.